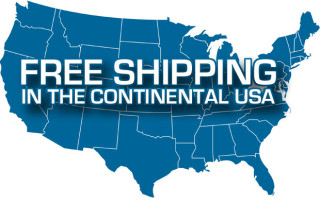 Accu-Aire® Memory Foam
in your choice of
2″, 3″, or 4″ thickness.
The new Accu-Aire visco elastic memory foam product is the latest state of the art visco material which empowers the transmission at a flow rate above and beyond other visco elastic memory foam products. This scientifically advanced visco elastic memory foam wicks away excessive heat build up and moisture making Accu-Aire the most exceptional and most comfortable sleep surface on the bedding market today. Accu-Aire will provide you with more pressure relieving comfort without increased temperatures and support. All our Accutex Foam USA memory foam mattress toppers are made using visco elastic memory foam produced in the USA. They are manufactured in our own factories, and are competitively priced while not compromising on quality. We do not import any of our memory foam products as we believe that US guidelines have an impact on quality and longevity. A visco elastic memory mattress topper from Accutex Foam USA could be the answer to your sleep problems. Many of our customers report dramatic improvements in their sleep patterns as a result of using our marvelous memory foam mattress toppers from Accutex Foam USA and we have a selection that will fit your individualized needs. Whether you need a visco elastic memory mattress topper for your bed, a guest bed or your child's bed we have the size and comfort level to suit your needs. Memory mattress toppers are extremely easy to use. They simply lay on the top of your regular inner spring mattress and provide a cushion of pressure releiving comfort between your body and the unforgiving spring mattress beneath. As you lay on the memory mattress topper your body is cushioned and supported in a thick layer of the most luxurious high quality memory foam available in the comfort bedding market. The result is a comfortable night and a restful sleep all throughout the night. A visco elastic memory mattress topper from Accutex Foam USA can rejuvenate your mattress.
---
 All of our Accutex® Toppers are fully backed by a 30 day money back guarantee.
If for any reason you don't just love your new topper, simply return it,
no questions asked, for a full refund on your purchase price.